Kliker Makers Lab
CPN presents the new, interactive space, which encourages creativity, innovation and spreading knowledge
Center for the Promotion of Science opens the first Makers Lab in Serbia – Kliker. Free entrance.
From Monday 24, at the very center of Belgrade, Knez Mihailova 5, everybody interested, regardless the age, have the opportunity to built cities, create weird machines and other inventions, use new materials, modern mechanical and electronic devices.
Makers Lab offers tools, space and knowledge to help you bring your ideas to life. Makers Lab is a place where creativity and skill transform into simple, but interesting shapes.
Everyone is welcome at Kliker! The youngest kids, as well as those less experienced, can create their firs mechanical or electronic devices, while the older ones can make their ideas become reality at the CPN Innovation Lab.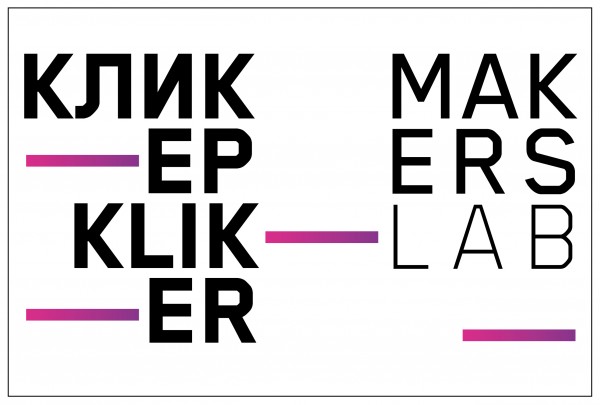 Opening Ceremony
7 pm, November 24
Knez Mihailova 5
Speakers:
Aleksandar Belić, State Secretary at the Ministry of Education, Science and Technological Development
Aleksandra Drecun, Director of the Center for the Promotion of Science
TIME AND PLACE
Address
Ground floor at the Robna Kuca Beograd, Knez Mihailova 5
Working hours
Every day, except on Sunday and Monday, from 12 pm to 8 pm
Free entrance
Entrance and the Lab facilities are free of charge for all Kliker visitors.
MAKERS IDEA
They call them open, innovative workshops, sometimes hackerspace or hacklab. You can find them at universities, science centers and huge science festivals around the world, that recognized the potential and the need for these projects as true innovation incubators.
Find out more about Makers Labs around the world.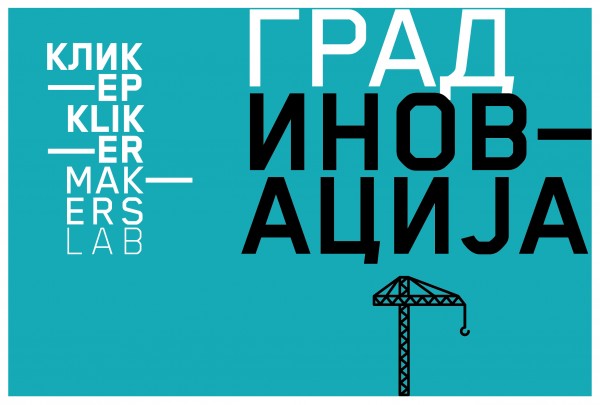 Innovation city
Innovation city is an open space where the visitors of Kliker can build a city. The start from a free "lot" and make buildings out of wood or cardboard, turn on the lights manually, decorate the facade. Give your contribution and help build sustainable city for all of us.
Marble machine
Marble machine is a marble path designed out of materials such as wooden bricks, cables, funnels… A marble goes down, up, through the pipes, tunnels, chimneys, over the stairs and various obstacles to reach the end of the path. The goal is to create a very long path so the marble would travel as slow as possible.
3D printer
3D printers produce hard objects based on computer models. This process is called additive manufacturing and its main characteristic is that the objects are formed by adding materials. Unlike those, traditional technologies help create objects by removeing layers (scraping, milling, cutting), or reshapes the material (pressing, foundry, forging). Additive technology does not require tools, so it is the fastest way to produce prototypes. It all starts with making the virtual object we want to produce. After that the software cuts the model into many horizontal layers. We upload this model to 3D printer which then produces the object layer by layer.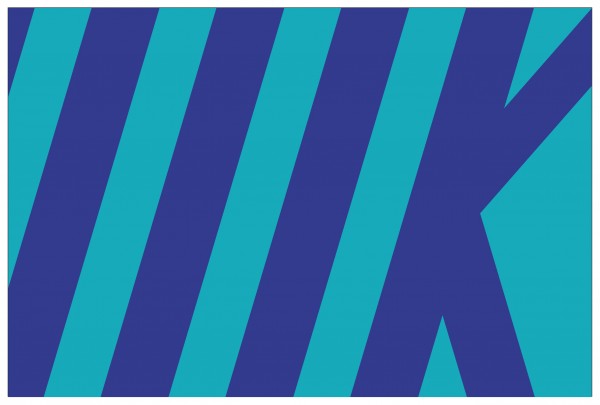 3D machine for cutting styrodur and styrofoam
3D machine can cut material with the hot wire, controlled by a step motor. The computer and control electronics are running these motors. By moving the motor on x and y axes, you can create desired shapes. The machine for cutting styrofoam can rotate the model on a vertical axis for 3D cutting.
CNC machine for cutting wood and light metals
CNC machine does cutting and engraving with the vertical mill cutter, which has 150 W power. The axes are controlled by the step motors, which are run by the computer and corresponding electronics. The models are given as a vector and delivered to programs Kcam and Mach3, which then generate outputs to control step motors.
Electronics for Everyone
If you disassemble a computer, mobile phone, toy-robot or a toaster, you'll always find something similar – a pile of electrical parts – components. In a world of electronics, the main trick is to learn how to assemble those parts correctly. One can do this in many ways, which makes the job of a technician seam like a game playing. By assembling rheostats, transistors and diodes, the Kliker visitors can create their own electronic miracles.
Rocket
There isn't a child who, at least at some point, wasn't fascinated by the universe and space travel, whose imagination wasn't lit up by the idea of a space ship. Nowadays, traveling to our "space neighborhood" is a reality. Is it really that hard to make a rocket? Designing space ships, space stations and man made satellites, is very complex, but with the help of everyday objects even you can create a rocket. Using cardboard, foil, plastic cups and newspapers test your skills and build a rocket or a rocket ramp similar to those which sent astronauts into space.